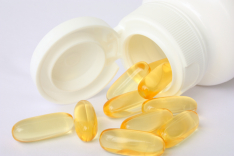 Protect yourself and your family from the daily harms of pollution, common illness, and disease outbreaks. Strengthen your immune system by taking in daily vitamins and minerals that cushion the impact of environmental and external threats.
At Rosedale Pharmacy LLC, we offer your needed doses for a protection that's all-around.
Available at our pharmacy are:
Health Foods / Food Supplements
Vitamins for Bones
Vitamins for Brain, Heart & Circulation
Children's Vitamins
Vitamins for Digestive Care
Energy Boosters
Vitamins for Eye Care
Fish Oils / Omegas
Immune Boosters
Vitamins for Joints & Cartilage
Vitamins for Men
Vitamins for Women
Vitamins to Relieve Stress
To place an order, kindly contact us at 718-684-2318 and set up a delivery service here.